CDB Leasing boasts globally leading aircraft leasing business,mainly engaged in the acquisition,leasing, management and disposal of commercial aircraft, and most of the leasing transactions are operating leasing. It is one of the largest global airplane lessors in China in terms of net book value.
Source of aircrafts
It has a variety of airplane sources, including:
Directly ordering new planes from global major aircraft makers (e.g. Airbus and Boeing);
Leasing back to airlines planes that are bought from them;
Acquiring planes or asset portfolios from other lessors (e.g. peers, financial institutions, brokerage agencies).
The fleet of airplanes owned by the Company is characterized by a reasonable combination of models and young ages, and those for sale are the new-generation narrow-body model that is highly marketable. Moreover, the Company has been spared no efforts to support the development of China's civil aviation manufacturing for years. It is one of the initial users of China's civil regional passenger airliner ARJ21 and the large-scale passenger jet C919.
Service mode
Clients
Most planes of the fleet are leased on a long-term basis to 64 lessees for operating purposes from 37 countries and regions including China and Asia-Pacific Region (except for China), Europe, Africa and Americas. Domestic clients include Air China, China Southern Airlines, China Eastern Airlines, etc., while overseas customers are big airlines from many countries including flag carriers such as Qatar Airways and Air France-KLM Group as well as low-cost airlines leading local markets such as India's IndiGo and Malaysia's Air Asia.
Service advantages
The fleet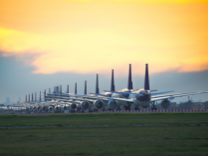 The Company owns a fleet of airplanes that are well received on the market and orders for the new-generation planes to satisfy customer needs. As of June 30, 2023, it had 385 airplanes, including 283 proprietary ones and 102 ones that have been ordered by clients.
The platform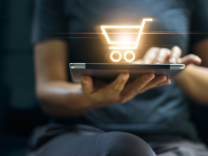 The Company has in place international aircraft leasing business platforms dedicated to Shenzhen Qianhai Bay Free Trade Port Zone, China (Tianjin) Pilot Free Trade Zone, China (Shanghai) Pilot Free Trade Zone, China (Fujian Xiamen) Pilot Free Trade Zone, Ireland, Hong Kong and Cayman Islands. These platforms can better satisfy customer needs, support the globalized development of the business and enhance the Company's competitiveness on the aircraft leasing market.
Financing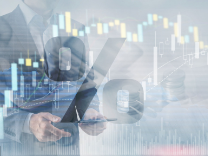 The Company boasts a diversity of financing channels and independent ratings and quasi-sovereign credit ratings assigned by Fitch, Moody's and Standard & Poor's—the world's three biggest rating agencies.
IT system-based management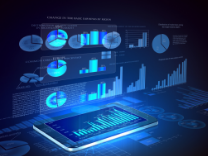 The Company has been stepping up efforts in developing and using the aviation leasing information management system for greater effectiveness and efficiency of managing airplane assets, thus improving the responsiveness and quality of customer services.
Contact information